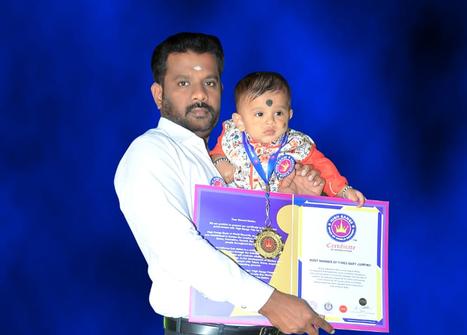 MOST NUMBER OF TIMES BABY JUMPING
Aaryavardhan K N (Born on 01 August 2018),
S/o Nagesh K R & Pavithra N, native of Hoskote, Bengaluru,
India. Aaryavardhan is a 6 months old baby, with the help of support, the baby has jumped for 91 times continuously
in One Minute on 19th January 2019, at Hoskote.
Aaryavardhan has been regarded as the hyperactive
and energetic baby.