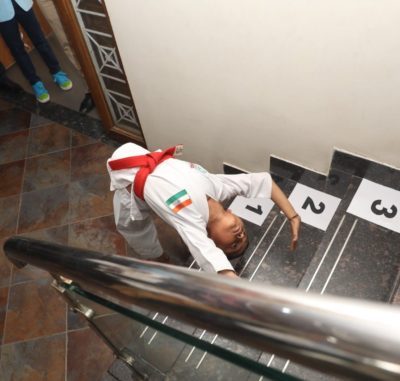 MOST STAIRS CLIMBING IN CHAKRASANA POSITION
RAGHAV SAHIL BHANGDE ( Age : 6 Years ), native of Nagpur, Maharashtra, India. He has climbed 102 stairs in 1 minute and 51 seconds in Chakrasana position on 5th December 2020, at Pushpvilla Ramnagar Nagpur, Maharashtra. Raghav was trained under his coach Vijay Ghichare of Vidarbha Karate Association, Nagpur. Raghav's
High Range Daring Skills at this young age has been appreciated.