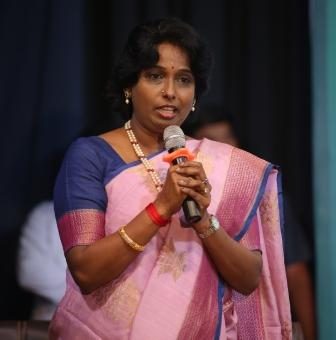 MOST NUMBER OF PATIENTS TREATED & CURED WITHOUT SURGERY
Dr. Bhuvanagiri Sathya Sindhuja (born on 15 August 1974) Peravaram, East Godavari Dist., Andhra Pradesh, India. She is a Siddha specialist and founder of Chakrasiddh Health Centre (Sandilya Health Services), Begumpet,
Hyderabad, Telangana. She is the 36 generation of the family that has carefully preserved and transferred this treasured knowledge and has treated and cured more than 70,000 patients with various disorders and diseases using very ancient therapy called "Siddha Nadi Therapy". Our ancient traditions of healing focused on correcting what was in imbalance in ourbody and stimulating the inbuilt healing capabilities of the body to restore itself to good health. Mrs Sindhuja has treated many eminent personalities and received accolades for her High Range Talent
in the field of Siddha Therapy. She is also personal consultant of Tollywood Film Actor "Mahesh Babu".