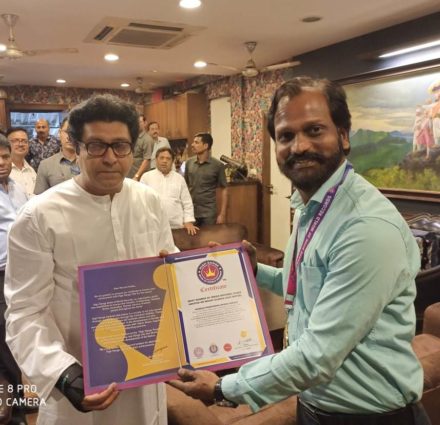 MOST NUMBER OF INDIAN NATIONAL FLAGS HOISTED ON MOUNT ELBRUS (5642 METER)
VAIBHAV PANDURANG BHAMA AIWALE (Born on 30th March 1984), native of Mumbai, Maharashtra, India.
To commemorate the occasion of 73rd Independence Day, he and his team has hoisted chain made of 73 Indian National Flags on the highest peak of European Continent (Mt. Elbrus – 5642 Meters) on 15th August 2019, at 4.58 AM. The flag measured around 11.5 X 1.44 meters. His High Range of Patriotic fervor towards the Nation has been appreciated. This successful ascent of Mt Elbrus was backed by the cause of "Anti-rape movement". He has been appreciated by Raj Thackeray of Maharashtra.