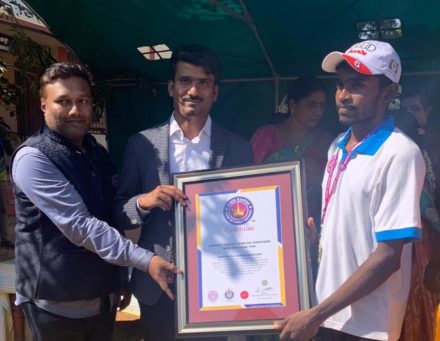 LONGEST CRICKET BOWLING MARATHON WITH ONE HAND TIED
SENTHILVEL KUMAR MURUGAN (Born on 16t h May1996), native of Thirunelveli, Tamilnadu. He has been appreciated for Continuous Bowling in Cricket with one hand tied for 20 Hours, starting from 6.30 pm and ending at 2.30 pm from
13th February 2020 to 14th February 2020, at Chennai Presidency College Grounds, Tamilnadu, India. This record was attempted to showcase his extraordinary talent in Cricket.