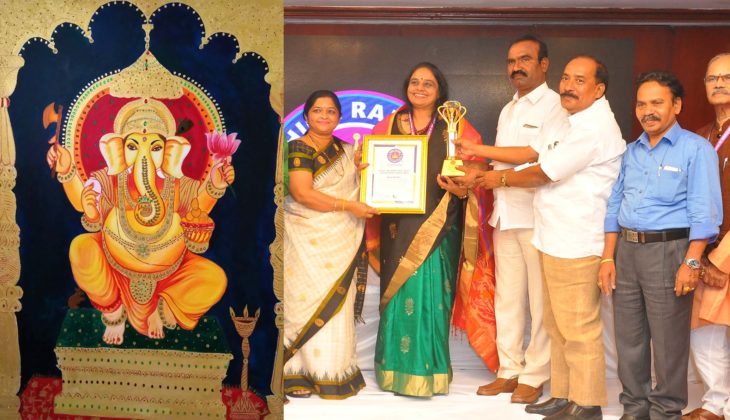 FASTEST TIME TAKEN TO PAINT LARGEST GANESHA PORTRAIT USING MIX MEDIA
Kena Multani (Born on 26th September 1970), native of Ahmedabad, Gujarat, India.She is an artist. To commemorate of occasion of Ganesh Chathurthi, she has made the Largest Ganesha Portrait measuring 8×6 feet, using 30 mix media like earthen sand, ceramic powder, golden leaf, red stone, vaseline, rice, wooden powder etc. She has completed this art work in a span of just seven days. This was attempted on 27th July 2019 and was done for charity purpose.
Kena has been appreciated for completing the huge artwork in the shortest time.